Dainese D-Axial Race Boots.
I have a pair of Sidi Vertebra 2 Boots as well as these and these are by far one of the best boots
I have owned and very comfortable for riding, like most boots they have their downside, they are
not as comfortable for walking in but then they are Race boots not shoes.
Due to the design of these boots they are worn under leathers.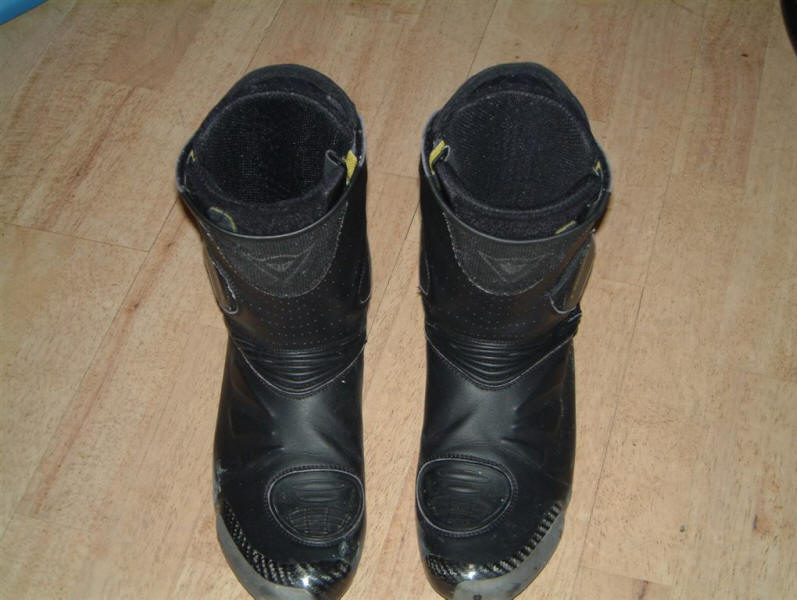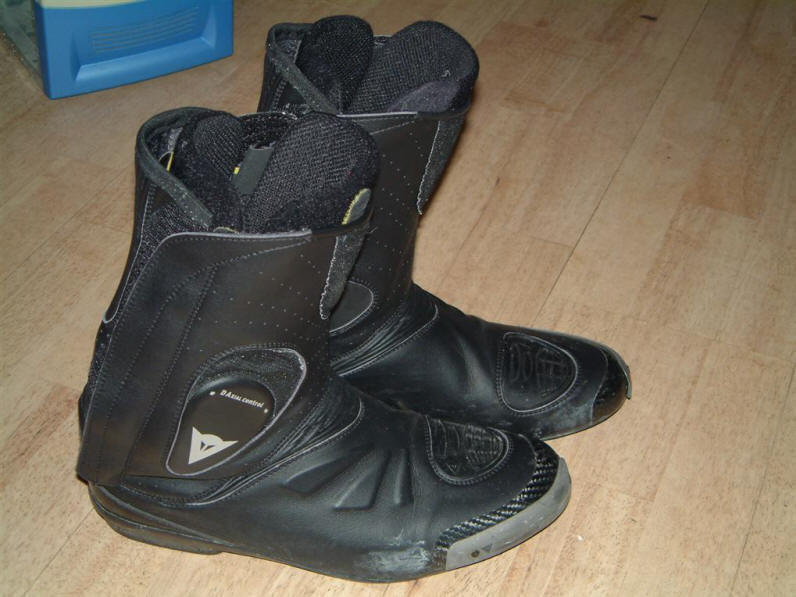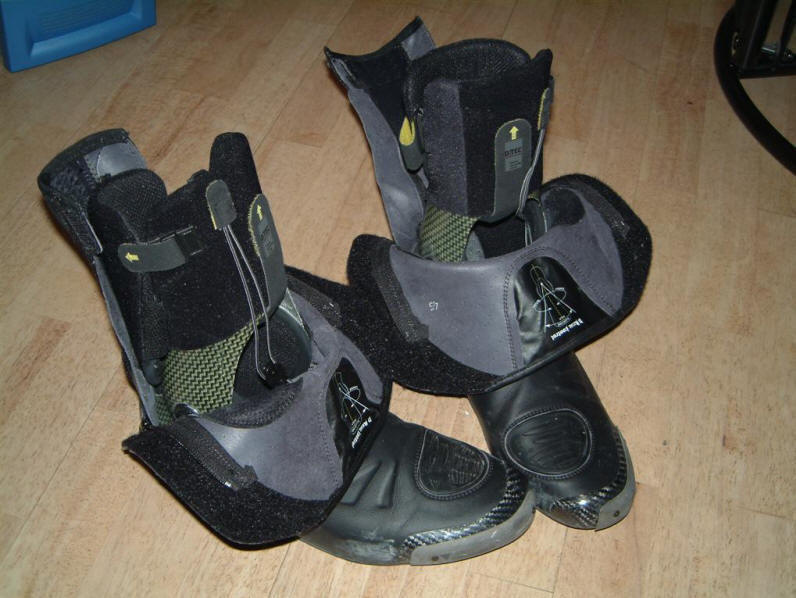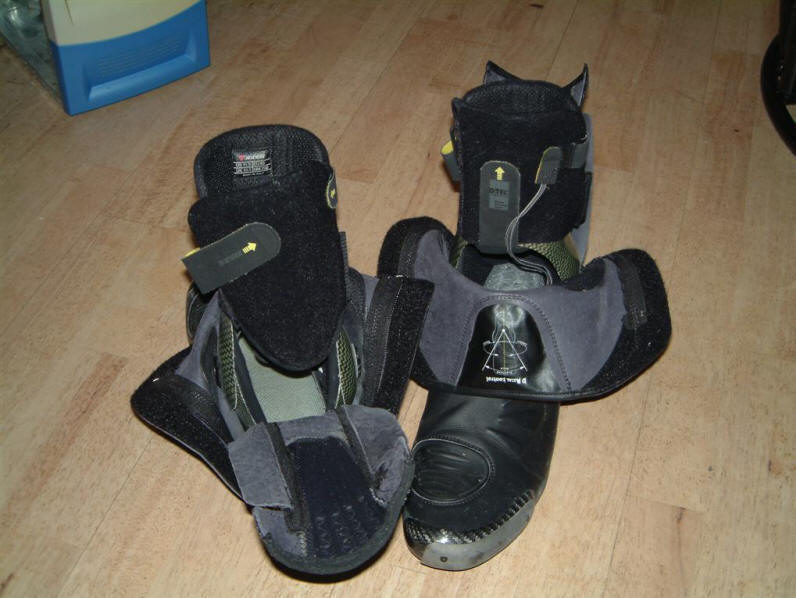 About the Boots
Axial is an internal structure inside the boots with a special articulation system that limits the twisting of the ankle that might otherwise cause sprain and trauma. Axial envelops the foot and the ankle completely for the best defence against impact that is absorbed immediately by distribution throughout the entire structure. The efficiency of this solution has been proven by harsh testing during competition and even improved in terms of ergonomic comfort. The RACE Version is a faithful reproduction of the boots worn in competition by Valentino Rossi. The inner carbon and KevlarŪ shell is similar to the one used in previous seasons in the D-Axial boot.





Lorica
Leather

Elasticated bellows

D-Axial system in Carbon and KevlarŪ (brand-name fibre)
Carbon toe
Soft inserts
Titanium slider
Shifter guard
Boot-suit fastening system